Customer service of hotel Vacek Pod Věží Hradec Králové
Our hotel is still open during the Covid-19 pandemic, with accommodation limited to visits for business and medical purposes only.

It is mandatory to have an official written confirmation of the business or medical purpose of the visit.
We are able to provide our guests with lunch and dinner

deliveries at their costs. The order needs to be sent by

10.00 a.m. every day. The meals will come in thermo boxes. This meal is not included in the price of accommodation

.
A self-service coffee machine,

kettle, microwave and tableware

are available

in the hotel's dining area and it is ready

for guests

to use during their stay

.
For clients of the Sanus clinic, we offer a 10% discount for short-term stays.
Weddings

Our hotel is situated in the absolute historical middle town in Hradec Králové. It is a perfect place for organizing not only wedding receptions, but also other celebrations as christening or other life anniversary. These celebrations are organized in the lounge with terrace on the first floor. The terrace is with the view on the Cathedral of the Holy Spirit, White tower and the Chapel of the Holy Kliment. Size of the saloon is for 30 people, who are sitting around one table. In case of agreement is possible make a dance floor and rest of the room for sitting your guests after the dinner.
Conference facilities
Conference rooms are on the top floor of the hotel.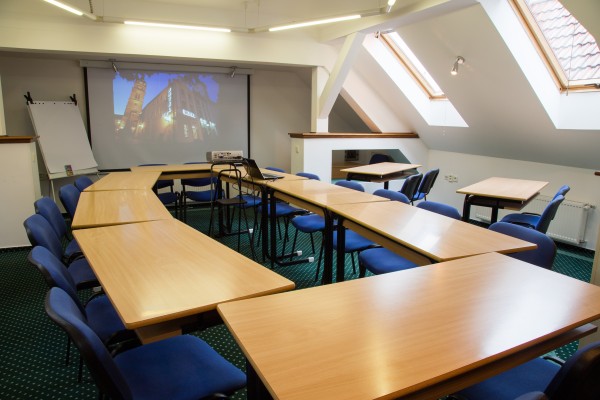 The capacity of the first room is 30 people.The capacity of the second room is only 6 people. In the rooms it is possible to borrow fllipchart and dataprojektor with screen. The bigger room has air condition. Both rooms have internet connection.
Transport
For our guests is possible transport from and to the airport (Prague or Pardubice). For your comfort the transport is possible max for six people (Mercedes Viano).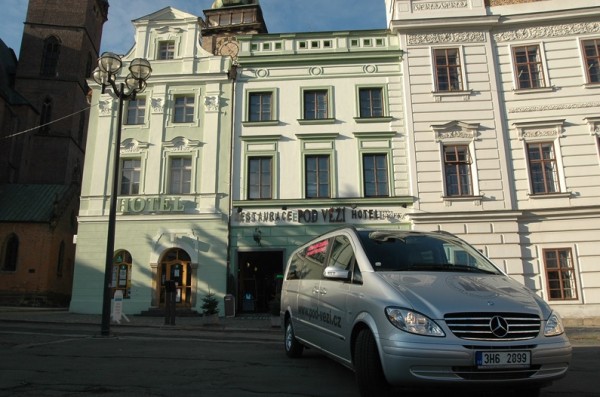 For cyclists we offer transport luggage from and to our hotel from another places in the Czech Republic. This service has to be booked during room reservation or at the least 7 days before your stay.
The price for the transport is 2500,- CZK
Healing massage
The hotel Vacek "Pod Věží" collaborates with physiotherapist Jana Kučírková. She prepares the possibility of deep relaxation by professional massage. Massages can be booked at the hotel and are provided directly at the hotel. Mrs Kučírková communicates seamlessly German and English as a beginner.
Massage:
relaxation
sports massage
business massages
ayurvedic massage
keltskodruidské massage
massage to restore power and physical strength
medicinal massgeáže
Contact and orders at the reception desk or by phone at +420 776 799 015; e-mail: .
Reservation
HOTEL VACEK "Pod věží"
ACCOMMODATION AND RESTAURANT
HRADEC KRÁLOVÉ
VELKÉ NÁMĚSTÍ 165
500 03 HRADEC KRÁLOVÉ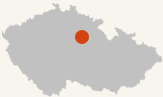 GPS:
50°12'32.894"N,
15°49'52.619"E
RECEPTION:
Tel: +420 495 514 932
+ 420 602 583 210
Fax: + 420 495 514 932

Email : hotel@pod-vezi.cz
We accept these credit cards