Accommodation and hotel in Hradec Králové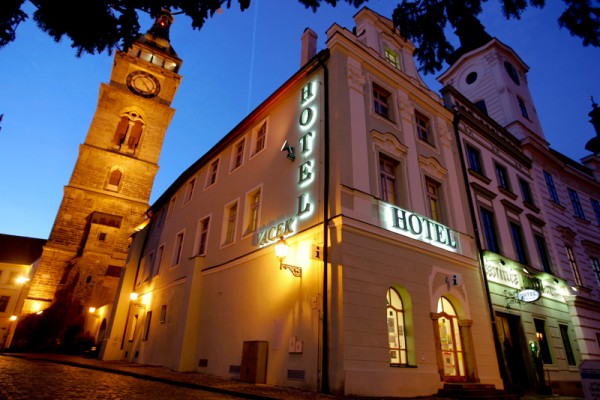 Hotel Vacek "Pod Věží" is located in historic part of Hradec Králové. You will find here a restaurant with summer terrace, one lounge for 30 people,
one lounge for maximum 14 people, conference facilities with professional technology equipment and parking for guests of our hotel.
We offer professional catering and gastronomy services within the possibility of organizing of weddings, graduations, seminars and other major events in the our lounges.
Hotel Vacek "Pod Věží" offers its customers accommodation directly in the center of Hradce Králové. Equipment rooms include high-speed connection to the Internet. The hotel network (LAN) throughout the complex is free and to make the stay more pleasant, we offer guests the possibility to use Wellness (fitness, whirpool and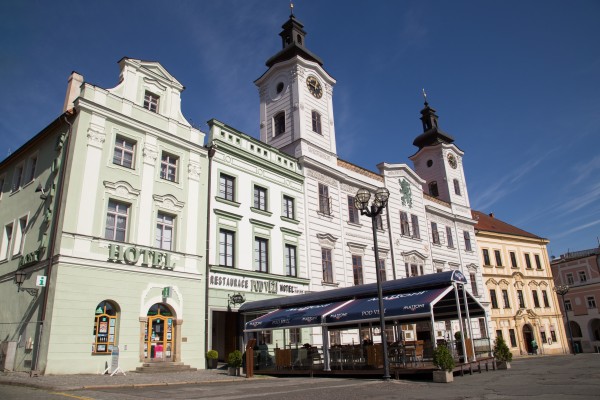 sauna).
Reservation
HOTEL VACEK "Pod věží"
ACCOMMODATION AND RESTAURANT
HRADEC KRÁLOVÉ
VELKÉ NÁMĚSTÍ 165
500 03 HRADEC KRÁLOVÉ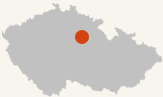 GPS:
50°12'32.894"N,
15°49'52.619"E
RECEPTION:
Tel: +420 495 514 932
+ 420 602 583 210
Fax: + 420 495 514 932

Email : hotel@pod-vezi.cz
We accept these credit cards